Reach Any Community with Floppy Mobile App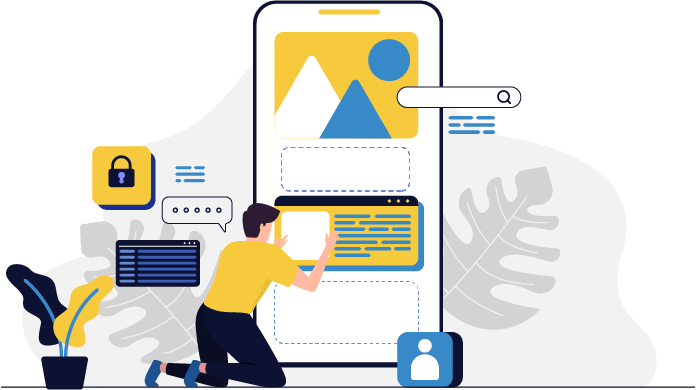 Floppysend is a platform that provides you with an option to send bulk messages to your clients with sufficient ease. Floppy SMS services are very useful for business and market strategists who want their clients or customers to have a secure online experience. There are many benefits of engaging with Floppy SMS application, and the topmost service of it all is the privacy factor.
We have a user-friendly and accessible mobile application designed to create and send SMS messages from your android or iPhone. The hurdles of wanting to send bulk SMS and not being able to do that in a smooth manner are over now. With this application, you can send textual SMS's anywhere in the world without having to worry about your money. Floppy's mobile app is an amicable application which has introduced customers to a new way of approaching text messages and their reach.
This world has transformed into a small virtual town with various communities, groups, and with millions of people online, along with daily supplies and needs. Please take advantage of our mobile SMS app to send messages to any community you want to.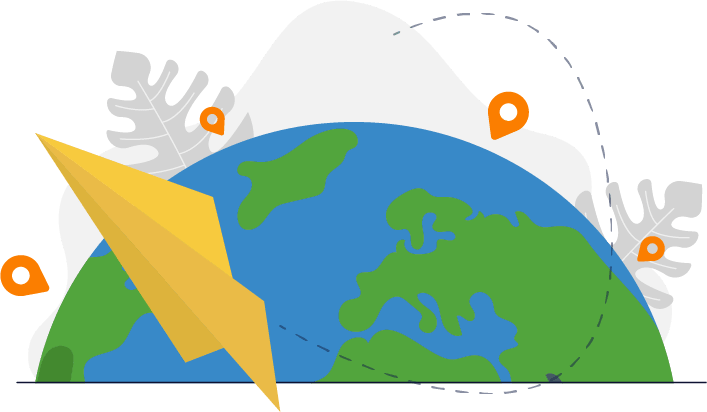 Our bulk SMS Android/iPhone app is laden with features that will assist you with all your SMS hurdles, and it also permits you to send SMS messages from your contacts to specific people or even chosen groups from your contact list. Another plus point of this mobile application is that it provides delivery reports and automatically saves sent messages to the inbox.
SMS has inarguably become an excellent medium for marketing, specifically for businesses, influencers, professionals, and people with a significant amount of contacts. Sending updates about your work, promotions, surveys of the market, and whatnot is required for marketing your product nowadays. Floppy SMS uses these techniques to help you contact your clients and keep them up to date with the kind of work you're doing.
Advantages Of Using The Floppysend SMS Mobile Application

Uncomplicated
accessibility
No more trouble in sending SMS messages directly from your android or IOS. Easy access and use on all phones. It can be installed in a very hassle-free manner.

Full
transparency
No charges and money hoarding by us for sending messages, and that will specifically be the job of your mobile carrier. There will be no charges that will delude you into installing this application and using it henceforth.

Supports all
kinds of phones
Floppysend SMS services are compatible with all versions of Android and iPhone mobiles. Be it any software or model, and floppy free SMS will be ready for use on this application at all times.

Impactful
messages
Take advantage of some benefit in customizing your messages or send totally different SMS messages to all your contacts in your phone book. These customizations help in sending group and individual messages to your contacts with ease and hassle-free.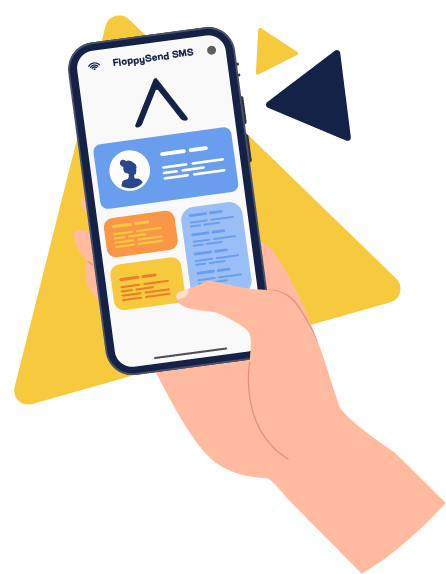 Effective communication
between businesses
and customers
Floppy SMS mobile app is highly beneficial throughout many aspects:
Keep your valuable customers engaged with your brand by sending exclusive offers and rewards.
Holiday season? Send customized greetings to your friends and relatives.
Changes in plan at school or workplace? Notify your students and employees with Floppysend SMS.
Inform your club members about the location of your next important meeting.
Special events and news can be notified to your clients.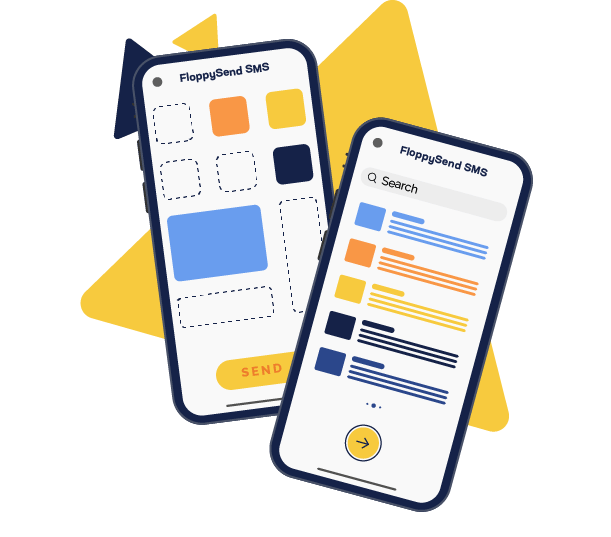 Let's get rolling with
Floppysend SMS
Floppysend SMS application is available in both Android and IPhone for your convenience.
Register yourself with a valid email address on our application.
To activate your Floppy SMS account, click on the link you receive in your email.
As a token of appreciation, all our new users will receive 1$ as free SMS messages. You may test the delivery and reliability of the platform with those free units.
We believe and ensure you will be happy with our platform. To purchase our SMS units online,
please pay through PayPal or Credit/Debit card.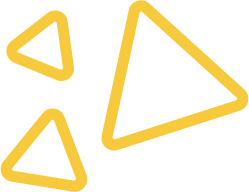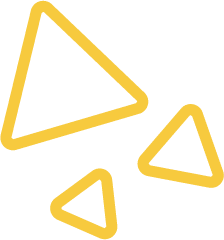 Sign up today!!
Sign up today to avail the benefits of using the Floppy Mobile App &
engage with communities you want to target anywhere and anytime!!