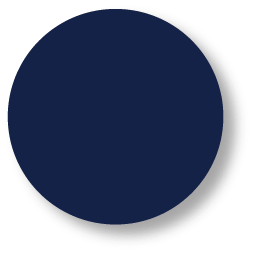 Create Ultra-Modern emails with Floppy Email template editor
It's no surprise that email marketing will help you develop your business and enhance your connections with your subscribers. Sending plain text emails is a certain method to miss the reader's attention and let your message rot in their inboxes unread. We will never let you to do that because we have the best solution for you.
Create high-quality and beautiful emails by 60% faster with Floppy's Drag-n-Drop and HTML builder in one. In no time, you'll have a professional-looking email! Pick a template from our email template library or create a custom design from the scratch. Start build interactive emails with no coding skills right in our Floppy Email template editor. Wow your audience with the style you want to match your business.
Build emails even faster than you do now with the best email template editor! No knowledge of HTML or complex actions are needed to edit content blocks, so you can focus on your business goals instead. We made the best out of the email builder to ease our users.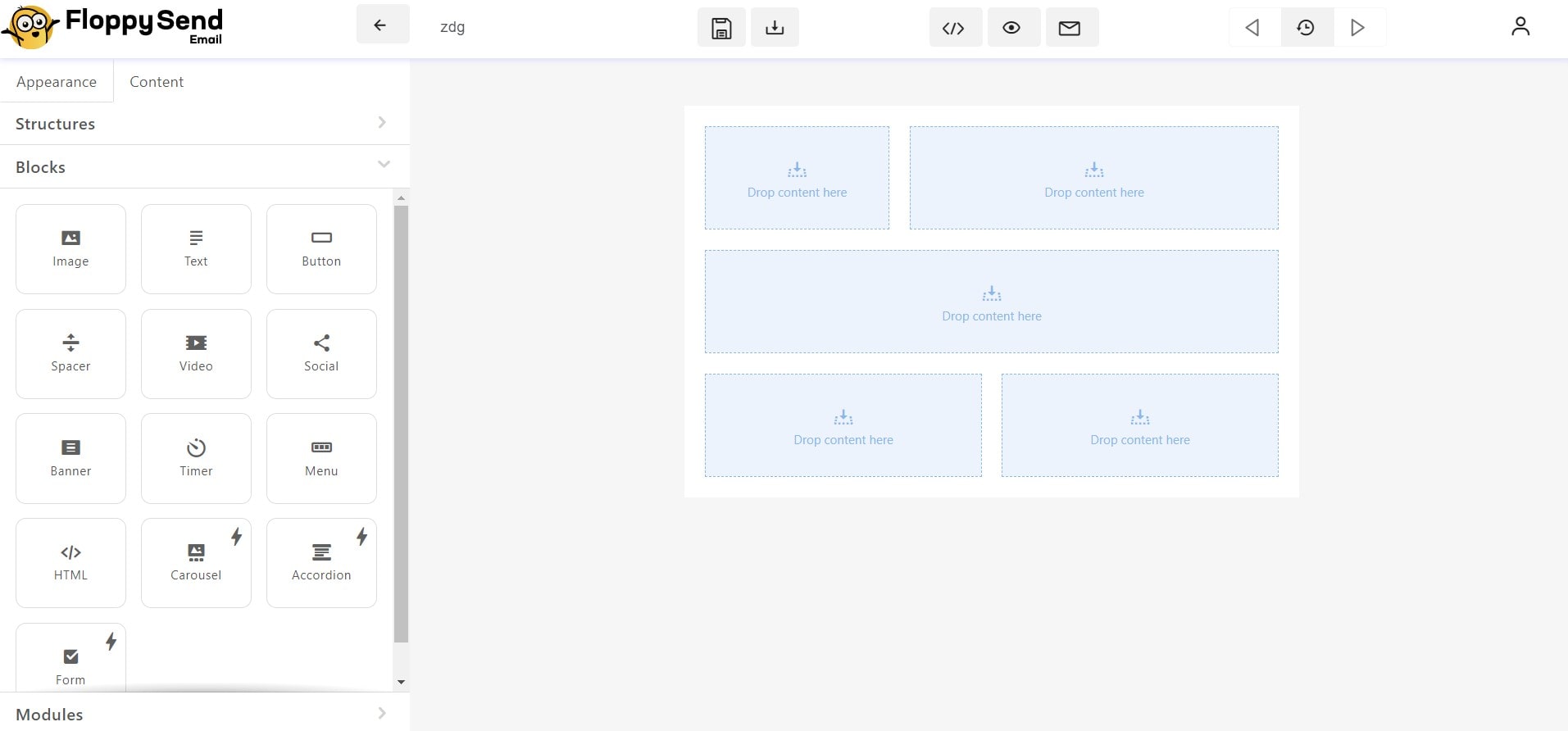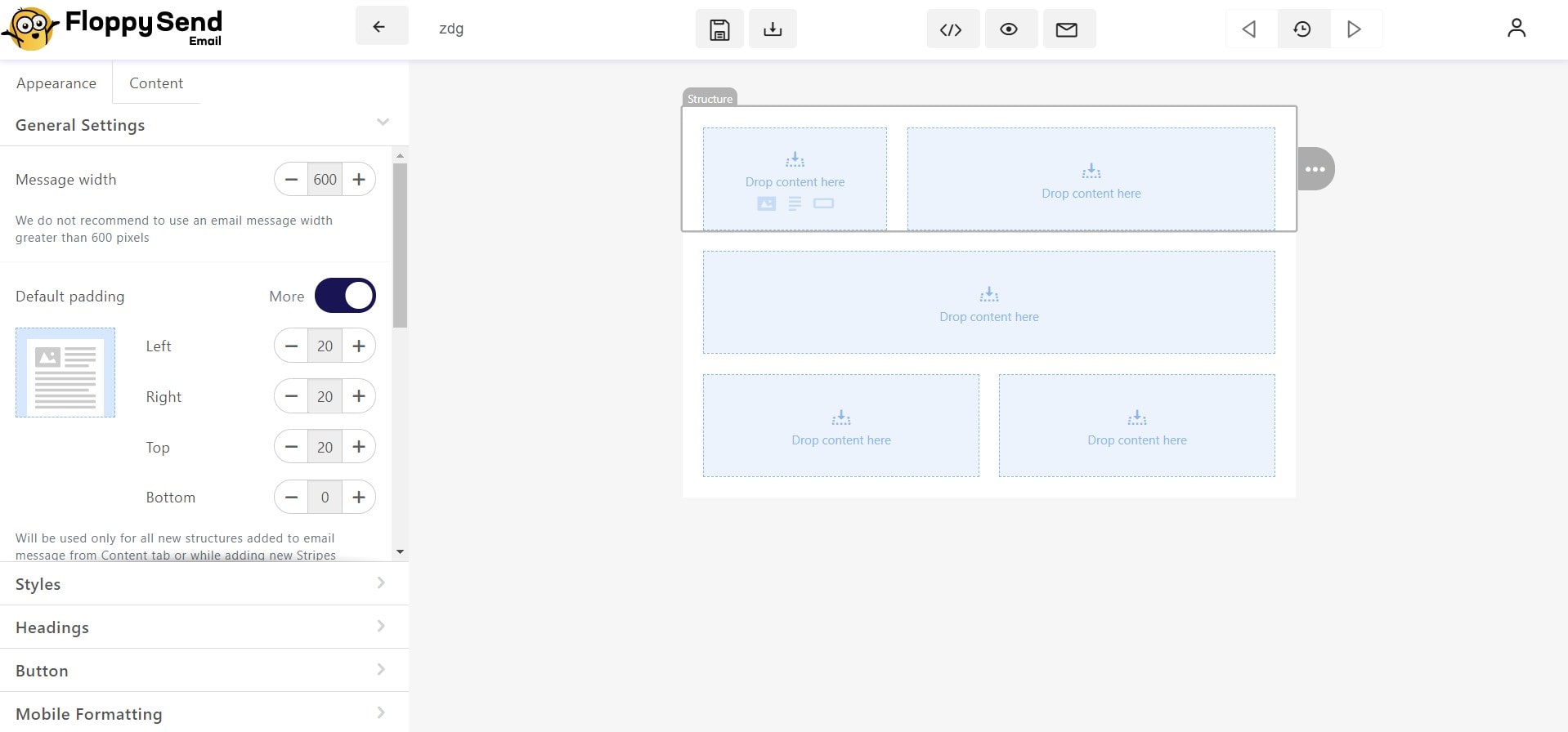 What Is The Email Builder?
The email builder is a component or a plug-in of a theme that allows the users to structure and design an email template with minimum time and effort. The email builder can be regarded as an enhanced version of the visual editor. With lots of unique features and add-ons, The email builder like Floppy email builder is a tool that is entirely used for designing email templates quickly with high-quality design and without needing the technical codes.
Why Floppy Email template editor?
What makes Floppy Email Builder stands out from others is
the features it has to offer you!! Have a look!!

Email Testing Tool
Building emails with FloppySend, Will allow you to preview the emails across 90+ popular environments, Also, you can check the email with multiple screens

Custom Template
Build email templates and use them in multiple campaigns, Do it one time and save the templates in your library, then you can use it many times

Dynamic AMP Emails
Create AMP emails easily with Floppy Send email builder, ready AMP HTML templates. With HTML code editor, and validator.
Email Marketing Made Easy with FloppySend
Get started today, for free