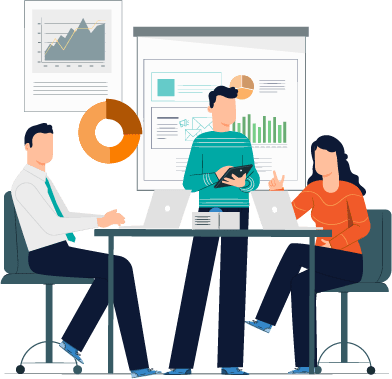 Create an Appealing Website You Are Proud Of!!
At FloppySend, we offer the freedom to create a website you want! Our Floppy Builder is exclusively designed to help you design, create, manage and develop your web presence exactly the way you crave! Whether you are promoting your services, showcasing your products, starting a blog, or anything else, you can do it all with Floppy Page Builder. Our builder allows you to build and design your own high-quality websites within a couple of hours.
With more than 100+ customizable templates, you can choose any of them depending upon your unique preferences and requirements. All the templates in our vast template library are entirely built to meet all your business requirements. With unique plug-ins and a countless of add-on features, we at FloppySend, offer you the best page builder for your website.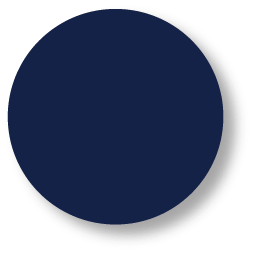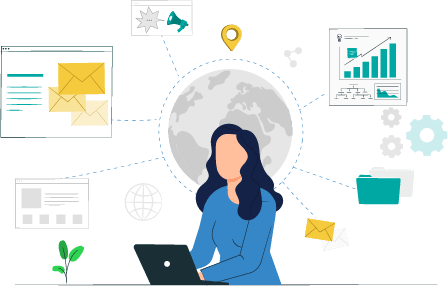 Floppy Builder Features
Floppy Page Builder is a responsive, powerful, and multi-purpose HTML5 template well-suited with Bootstrap. With the unique page-building features of FloppySend, you can easily take your startup business website beyond the next best level. Floppy Builder puts modular CSS and reusable HTML first, blending contemporary styling with wonderful markup throughout each and every HTML template in the pack. With a great set of templates and additional features, Floppy Page Builder takes all the pain out of building an eye-catchy website.
Whether you want to design a real estate website or a personal blog page, you can flawlessly use our top-notch page builder to save your efforts and time. Floppy Builder forms a perfect starting point to begin the CMS or static website projects of any kind. At FloppySend, you will get real-time content editing and page building, all in the comfort of your web browser!
Excellent Features of Floppy Builder
Get ready to thrive and grow your business with powerfully built Floppy Page Builder Features!

Build A Page
Floppy page Builder allows the users to build a page as per their choice. You can easily build a multi-page site or a one-page site flawlessly with Floppy Page Builder.

Floppy Templates
At FloppySend, you will get a vast templates library to choose the most suitable template from! With more than +100 responsive HTML files, you can build a website of your choice.

Ready Blocks
FloppySend provides its users with more than 95+ blocks in Variant Page Builder, 20+ unique niche concept home pages, and wide or boxed layouts with a one body class.

Google Fonts
You can choose the font of your choice from our nine hand-picked fonts in Floppy Page Builder. To create a beautiful web page, use any of the 400+ free Google Fonts in HTML.

Buttons & Icons
Whether you want to add square buttons or round buttons, Floppy Page Builder has got everything to make your web page look amazing! With multiple options of buttons and icons, you can easily get the "Pivot" look.

Logo and Colours
At FloppySend, you will get a centered logo and off-screen menu types, all responsive for mobile and tablet users. We have got multiple color schemes involved, and you can even make your own with fewer files provided.

Skins & Modals
Floppy Page Builder offers you light and dark skin options by adding easy-to-use classes. It also offers modals to support iframes, forms, or any HTML.

Google Maps API
You can easily add Google Maps API-enabled maps with retina map markers via simple data attributes.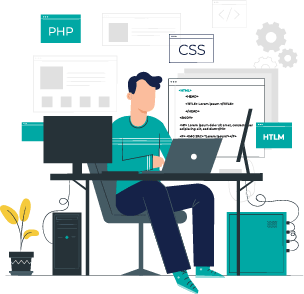 At Floppy Builder, What You See Is Exactly What You Get!!
Start building real-time web pages by using a vast array of excellent templates and blocks at FloppySend. With Floppy Page Builder, you can mock up experiments and ideas with appealing layouts in real-time, then export them straight to the HTML with no inline style and no junk code. Our Page Builder allows users to save the header and footer from assembling the whole site in Floppy for offering ease of use. You can use the same header and footer on each page.
You can quickly build your entire high-performing and responsive website without leaving the browser. At FloppySend, editing content with variant is fun and effortless!
Why Should You Turn to The Floppy Builder?
If you wish to create your own functional website without requiring any help from the designers or developers, then Floppy Page Builder is the right tool for you! The Floppy Page Builder simplifies the entire process of designing responsive and highly-functional websites for the users with amazingly easy-to-use tools. Excellent page builders like Floppy Page Builder further simplifies the process of website designing for users who have limited technical knowledge.
Page Builder can satisfy many of the basic requirements of designing a responsive and appealing website
You can easily design an excellent website with limited or no coding knowledge
It helps you to avoid the fess and availability issues of professional website designers
Fast development with minimal efforts
More than 100 "out of the box" templates to choose from
Start developing right away on your local machine
Many unique niche concept pages.
Compatible with Bootstrap – every common element is styled
More than 1000 icons to select from.
Responsive for smartphone users.


Get started with floppy builder now
And design your website the way you want effortlessly and quickly!